Stop The Cycle: Juvenile Recidivism
Juvenile Recidivism
Juvenile recidivism is an important issue to address. Adolescents are in a vulnerable stage of their lives that is critical toward their development into adulthood. The potential peril for an adolescent to make a decision that hinders their progress exists in every household that has children.In addition, the Office of Juvenile Justice and Delinquency Prevention projects that the juvenile population will increase five percent in comparison to a six percent decrease in the prison population that is aged eighteen to sixty-four in the years between 2015 and 2025. (Office of Juvenile Justice and Delinquency Prevention, 2012)
Therefore, it is crucial that something is done to prevent or redirect the youth away from making reoccurring mistakes. Workers in the field of social work have thought, planned, and implemented an assortment of strategies toward aiding these adolescents when they have or are at risk of impairing their transition into adulthood.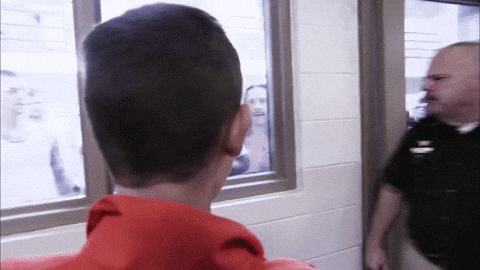 This research paper will discuss the issue of juvenile recidivism. Meta-analysis research articles were studied to determine key issues, common ideas, and reoccurring data. The definition of recidivism along with an explanation of potential risk will be explained to provide the reader understanding into the problem of recidivism. The paper will then expand on how risk or latent causes are determined as factors for reoffending. Statistics relating to demographics will be included to explain problems with risk assessment tools. This is an important aspect because it is taken into consideration when determining the proper intervention for the child at the time of sentencing and release. Four studies focused on recidivism interventions will be examined. The studies include a transition-counseling program; a court ordered mentoring program, a family intervention program based here in Indianapolis, and a longitudinal study that compared multisystemic therapy to individual therapy. The paper concludes with the potential implications for the field of Social Work.
Cottle, Lee, and Heilbrun (2001) define recidivism in their meta-analysis as rearrests for an offense of any kind (pg. 367). Lipsey (2009) noted that in many of the intervention programs he analyzed that the measures of recidivism were not all equal (pg. 129). In some cases recidivism is attributed to a determined period of time after intervention. For example, a program would determined a goal for preventing rearrest for twelve months and every adolescent that is not arrested for that time period after completing their program is a success. He also included the additional measures of recidivism from the interventions in his meta-analysis which were court contact, self-reported delinquency, and violation of probation (Lipsey, 2009) There is not a national definition or rate of recidivism and tracking is local to the state or county level (Thompson, 2010). Generally, recidivism is an adjudicated youth returning to the correctional system due to unlawful or problem behaviors.
It is significant to understand that the lack of a single definition will alter the results found in the data based on the definition of recidivism used by the researcher. However, Thomspon (2010) writes, national data that exist suggest that nearly 6 in 10 juveniles return to juvenile court before their 18th birthday. At age 17, nearly 84% of juveniles referred to the court have had at least one prior referral, and 53% of those referred at age 17 have had 7 or more referrals (pg.41) The idea that a majority of offenders will reoffend attributes to a desire to use a preventatitve strategy. In order to determine how to prevent youths from offending it is necessary to determine their reasons for offending.
Risk is the potential an individual has to offend in the future. Potential is determined using assessment tools that measure factors that are believed to predict deliqueny and recidivism. Youths that have characteristics such as poor parenting in their home, family criminal history, and defiant attitudes are considered at risk with characteristics such as socioeconomic status, ethnicity, intelegence level, school achievement level, educational disability, and mental health all impacting prevelance in delinquency (Thompson, 2010). The proper assessment tool of use is determined at the preference of the court. For that reason, the accuracy of juvenile statistics is determined by the accuracy of risk factors as predicators of juvenile delinquency.
Cottle, Lee, and Heilburn (2001) conducted a meta-analysis on the accuracy of identified risk factors for predicting recidivism in studies conducted between the years 1983 and 2000. Their study was based upon reoffense and did not include first time offenders. In their analysis they recognised 30 variables as predictor factors. The results found that age at first commitment and age at first contact with the law were the two highest statistically relevant variables (Cottle, Lee, & Heilbrun, pg.385). It is important to make note that some of the variables are static and therefore will reoccur irregardless of intervention. Therefore, nothing can be done to change the age of arrest once they have offended and prevention is the only solution.
Cooley et al. (2006) elaborated that the risk factors are added together to derive a cumalitive risk score which is then reclassified into a risk class (pg. 307). Examples of a risk class would be low risk, medium risk, or high risk.
From the risk class, interventions and sanctions are impossed with the intent to prevent recidivism. In 2010, 23% of arrests involving youth who were eligible in their state for processing in the juvenile justice system were handled within law enforcement agencies and the youth were released, 68% were referred to juvenile court, and 8% were referred directly to criminal court. The others were referred to a welfare agency or to another police agency. The proportion of juvenile arrests sent to juvenile court in cities with a population of more than 250,000 was less than the proportion sent to juvenile court in smaller cities (64% vs. 68%) (Office of Juvenile Justice and Delinquency Prevention, 2012).
It is important for the tools that measure risk of recidivism to be as accurate as possible. The accuracy of assessment tools is fundamental for the prevention, processing, and restoration of delinquent youths and youths at risk for delinquency and therefore recidivism. Researchers have studied and tested various risk assessment tools and have found factors that are statistically relevant in regards to recidivism rates.
Thompson (2010) found in her study of assessment tools measurement accuracy between males and females, statistics from a juvenile justice report equates that from all of the juveniles arrested for violent crimes, 52% were white and 46% were black (pg. 33). Other minority groups appeared at 4% Asian and 1% Indian American. These statistics are from a population that is 78% white, 17% black, 4% Asian, and 1% Indian American. Statistics for Latino/Hispanic youth were not collected and were included into the white category. In concurrence, studies conducted that did include a Hispanic youth category resulted in their overrepresentation. For example, an Arizona study found that of the 25% of the Hispanic population they represented 51% of the adjudicated youth. From research statistics it could be determined that there is a need for further development of programs and interventions to reduce the minority rates.
Cooley et al. (2006) conducted a study on the North Carolina Assessment of Risk(NCAR). They attributed comprehensive tools with higher rates of validity in comparison to brief assessment tools in their research findings. Using their research, they posed three research questions: 1. does the relationship between the NCAR cumulative risk score and recidivism differ by race/ethnicity and gender? 2. Does the NCAR cumulative risk score explain the association between gender and race/ethnicity with recidivism? and 3. What sources of error explain the remaining effects of race/ethnicity and gender, if any, on reoffending (Cooley, Day, Fraser, & Schwalbe, 2006, pg. 310)?
Their findings were that the NCAR had higher predictive validity for white juveniles and males than in African American juveniles and females. The predictive validity for white females was the poorest of the groups studied and they attributed potential sampling biases to white females referral to juvenile courts compared with the other groups or the variables measured as risk. African American males where overrepresented they attribute this to a potentially omitted variable bias. This means there is possibly a factor causing the increase in numbers that is not being accounted for (Cooley, Day, Fraser, & Schwalbe, 2006, pg 319-321).
It is essential to recognise factors in recidivism when implementing an intervention. One predominant reason is that problem identification stands in the forefront of intervention development. Another critical aspect to the intervention is identifying the client population and how to best address their needs. The study of four interventative programs used to reduce recidivism will explain the process of addressing and attempting to solve the problem of juvenile recidivism.
In their study Court-Ordered Mentoring Programs for Adjudicated Juveniles, Alarid, Enriquez, and Tapia studied two groups of juvenile offenders for program completion and recidivism at a Southwest juvenile justice facility comprised mostly of Latino boys around 15 years old (Alarid, Enriquez Jr, & Tapia, 2013). The study was created within a preexisting relationship between the probation department and the University of Texas. The two groups consisted of one group that was sent to a mentoring program after having some number of probation violations and another group that was on probation but did not receive assistance from the mentoring program.
The mentoring program was a volunteer program piece of the juvenile probation department. Mentors were screened, trained, and matched with mentees based on interests and gender. Participants were required to meet at least one hour a week for a duration between four and twelve months. The probation department provided partial financial assistance to promote mentor and mentee engagement in activities of mutual interest (Alarid, Enriquez Jr, & Tapia, 2013).
Information was coded to de-identify study participants. The study participants were adjudicated in the courts between 2005 and 2009. The group receiving mentoring totaled 97 and the control group was a random sample of 287 from a population of 8,148 probationers not receiving mentoring services. The study tested for five variables: program completion, violations and rearrest up to a year or during programing, and violations and rearrest in the year following programming. Control items were nature of offense, number of prior arrests and violations, sex/gender, and age at intake into the mentoring or probation program.
Tests were conducted to determine significant differences between mentored and non-mentored groups (Alarid, Enriquez Jr, & Tapia, 2013). The results suggested that the experimental group was significantly younger, had more females, and less African Americans than the control group. The mentored group was found to have had three times the chance for violation and rearrest during and after the program. Possible reasoning for the results come from the fact that participants in the mentored group had a higher average for number of prior arrests and violations and therefore the data could be interpreted as skewed. However, the inability for the program to redirect patterned problem behavior could be observed (Alarid, Enriquez Jr, & Tapia, 2013).
Hipple and McGarrell conducted a study of another form of intervention for recidivism. Their study was on a method of practice known as restorative justice. The procedure of family group conferencing is one form of restorative justice that groups the offender and victim of a crime along with family and/or community members. In this conference the victim and family and/or community dialogue to the offender how they were hurt or impacted by the offenders crime. The offender also has supporters that dialogues with them during the process. The conference culminates with the group agreeing upon an amends for the offenders crime.
Hipple and McGarrell questioned if family group conferencing would affect the rate of time and incedence of re-offending among a sample of first time offenders (Hipple & McGarrell, 2007). Participants were randomly assigned into the experiment group or control group by an intake worker at the juvenile court after meeting criteria requirements. Groups were open to the first 30 eligible juveniles. Participants were of the age of fourteen and under, first time offenders, in admittance to the charges of arrest, and guilty of either criminal mischief, disorderly conduct, theft, conversion, or battery (Hipple & McGarrell, 2007, pg.229) The control group was one of four alterior diversion programs. The study totaled 782 participants and held 400 participants in the experimental group and 382 in the control group.
The study recorded youth that completed the 24 month program without being rearrested as surviving and those that were rearrested as not surviving. The total sample had a 49 percent survival rate with the experimental group having a non-significant survival rate of 51 percent compared to 46 percent in the control group. The study did find that between the 14th and 26th weeks there was a significant decline in arrest in both groups (Hipple & McGarrell, 2007, pgs. 233-235). Hipple and McGarrell make note of the fact that the family group conferencing was a brief one hour intervention and could potentially be more effective in a multidimensional approach.
Not all interventions for recidivism begin after release. In fact, the juvenile detention facility is a form of intervention to prevent criminal behavior. While in detention, offenders may experience an assortment of programs that deal with a range of issues in many different ways. Margaret Grimsley covered one of these interventive programs in her doctoral thesis at the Walden University. She used a concurrent triangulation strategy to study the effects of Transitional Counseling on the recidivism rates of female juvenile offenders in the Think Exit at Entry program in Macon, Georgia.
In Transitional Counseling, counselors work with clients to help them make the adjustment back into society. Concurrent triangulation stategy is an multidimensional approach that utilizes both quantitative and qualitative data. She studied 262 females that had long-term sentences. A qualitative interview was conducted on 138 offenders that were able to refrain from reoffense (Grimsley, 2008). "One phase generated quantitative data through a control-group interrupted time-series design experiment. Data were obtained from JTS in order to conduct chi-squares and an ANOVA to determine if there is a significant difference in time-to failure rates and recidivism rates between long-term female juvenile offenders who participated in transitional counseling and those who did not to participate using a Type 1 alpha error rate for statistical hypothetical testing of .05 (p < .05)" (Grimsley, 2008,pg 63). The study found that there was a strong significance with p=.000.
Borduin and Schaeffer conducted a long-term study on 176 youths to determine if multisystemic therapy (MST) or individual therapy (IT) had a better effect on recidivism (Borduin & Schaeffer, 2005). Participants were offenders ages 12-17 referred by the juvenile court that had at least two arrests, was currently living with at least one parent figure, and showed no evidence of psychosis or dementia (Borduin & Schaeffer, 2005, pg. 446). Participants were randomly assigned into the two groups by a random coin toss.
MST is a treatment and prevention approach that focuses on the present actions and behaviors to help address problem behaviors. This therapy is adaptable to the individual needs of the youth and uses a person in environment treatment that can be based in the client's home and community.
IT treatment was a mixture of approaches by clinicians. The treatment styles and strategies of IT counselors was also diverse. The focused difference in this study was the difference in settings with the MST being in the client's environment and IT being in a traditional setting.
Researchers used the data from a previous study, Borduin et al., "Multisystemic treatment of serious juvenile offenders: Long-term prevention of criminality and violence" to conduct a follow-up study. They located 93.8% of the participants from the previous study to conduct their study. The average follow-up time was 13.7 years after the intial study for each participant.
Results of a chi square test measured the recidivism rate of the MST at 50% in comparision to an 81% recidivism rate for the IT (Borduin & Schaeffer, 2005, pg.448). Results also show a significant difference in the number of violent offenses committed. Overall, the statisitcs show reason to further test MST.
This research review of recidivism has generated new questions about addressing and reducing recidivism rates. Professionals face the issue of demographic populations in the United States that creates a situation that makes each juvenile corrections department's problems different. The differences in each department's problems and needs makes it difficult to create a single policy for addressing recidivism. It is also the same issue that creates the problem with assessing risk.
Tools for defining risk have been created and tested. Assessment tools have found variables that have tested reliably signigicant in other assessment tools. However, these variables are possibly biased and have potential flaws. These flaws include creating over-representations of minorities. This means there is still need to determine the other factors that need to be considered and included into assessment tools. Other flaws include under-predictability in white females which also leads to the same conclusion of assessment tools.
Interventions used to reduce recidivism have tried to address the issue from many directions. Not all of these attempts have ended with the intended results. Still, there is information to filter from the research. In Alarid, Enriquez, Tapias' (2013) study, the failed results show how some of the variables have the potential to shift an intervention. The possibillity that total offenses could change the group is worth addressing while planning an intervention. It would be worth studying to determine if the same intervention would yield better results with first time offenders. Would Hipple and McGarrell (2007) have found that their study had better results if the family group conferencing intervention had proven manditory standard or sentencing rules? There is room to discover where the error can be corrected.
Results from therapy treatments assists to determine what works with which clients. It is important to help regulate what to do with recidivism. Key findings could help lead to a more uniform system. For example, Borduin and Schaeffers' (2005) MST could lead more professionals into attempting this approach. If more accounts of success are reported then information about how this approach worked could lead to breakthroughs with that demographic and population.
It is most certainly a process that includes trial and error when working to reduce recidivism. That means that workers in the field need to exchange dialogue about what is working and what is failing. It is also important to discuss why each process has failed or succeeded. Financial limitations may limit the potential of what can be done but it is also important to recognize that financial limitations should limit what is continued to be done incorrectly.
Bibliography
Alarid, L. F., Enriquez Jr, A., & Tapia, M. (2013). Court-Ordered Mentoring Programs for Adjudicated Juveniles: When Should Youth be Referred? Justice Policy Journal, 10(2).
Borduin, C. M., & Schaeffer, C. M. (2005). Long-Term Follow-Up to a Randomized Clinical Trial of Multisystemic Therapy With Serious and Violent Juvenile Offenders. Journal of Consulting and Clinical Psychology, 73(3), 445–453.
Cooley, V., Day, S. H., Fraser, M. W., & Schwalbe, C. S. (2006, June). Classifying Juvenile Offenders According to Risk of Recidivism: Predictive Validity, Race/ Ethnicity, and Gender. Criminal Justice and Behavior, 33(3), 305-324.
Cottle, C. C., Lee, R. J., & Heilbrun, K. (2001). The Prediction of Criminal Recidivism in Juveniles: A Meta-analysis. Criminal Justice and Behavior, 28(3), 367-394.
Grimsley, M. (2008). The Effects of Transitional Counseling on the Recidivism Rates. Minneapolis: Walden University.
Hipple, N. K., & McGarrell, E. F. (2007). Family Group Conferencing and Re-Offending Amung First Time Juvenile Offenders: The Indianapolis Experiment. Justice Quarterly, 24(2), 221-246.
Lipsey, M. W. (2009). The Primary Factors that Characterize Effective Interventions with Juvenile Offenders: A Meta-analytic overview. Victims & Offenders: An International Journal of Evidence-based Research, Policy, and Practice, 4(2), 124-147.
Office of Juvenile Justice and Delinquency Prevention. (2012, December 17). Juvenile Population Characteristics. Retrieved from Office of Juvenile Justice and Delinquency Prevention: http://www.ojjdp.gov/ojstatbb/population/qa01101.asp?qaDate=2012
Thompson, K. (2010). Predicting Recidivism in Juvenile Offenders: Comparison of risk factors for adolescent male versus female offenders. The University of Arizona.
#juvenille #recidivism #socialwork #Research #prison #jail #education