Get Into It: Expressive Art Therapy (Hip-Hop as a Case Study)
Introduction
There are over ninety various styles of therapy for a practitioner to utilize while attempting to aid clients toward their goals. These styles may also utilize a variety of methods, which creates an even vaster array of helping methods.
The purpose of this paper is to report the qualitative findings from researchers using art therapy. This paper, will discuss music and expressive arts therapy, which are both forms of art therapy. This paper will detail demographic groups that these therapies have been applied to assist.
The research will include various themes that were discovered such as the relevance and utilization of hip-hop toward the therapeutic process, the use of hip-hop narratives as a source of data, similar analysis methods, therapeutic uses, limitations of study.
Key Topic
This literature review's focus was on expressive arts within the hip-hop culture. Supporting research was used to demonstrate the use of music therapy and for the areas in which it can be applied for use. Therefore, an explanation of terms will be provided to allow the reader to understand the review of the authors' works.
Expressive arts therapy is defined by Douglas Mitchell as "a multimodal approach to therapy that is similar to its cousins drama therapy and music therapy. Expressive arts therapy may incorporate writing, drama, dance, movement, painting, and/or music. Alongside talk therapy, or in some cases, exclusive to talk therapy, clients are encouraged to explore their responses, reactions, and insights via pictures, sounds, explorations, and encounters with art processes. Informed by the unfolding process of creating and working with imagination, a connection occurs that supports clients to create new experiences, insight, and direction." (Mitchell, 2013)
He credits its roots to a Paulo Krill at the Leslie College Graduate School around 1970. The key objectives are for the client to focus on their cognitive, emotional, physical, and physiological being during the creation process with the aim to generate clarity amungst the imagination. Arts therapist's are required to attain a masters degree in counseling with a concentration in expressive arts.
Music therapy is an important componant of some forms of expressive arts therapy. Since the literature reviewed in this paper includes therapies that could be considered two separate methods I will define music therapy separetely. Music therapy is the use of music and all of its elements as a tool to build the thereupitc relationship and heal. Music therapy dates back to the early 20th century and became a part of the college curriculum in 1944 at Michigan State University. (Mitchell, 2013)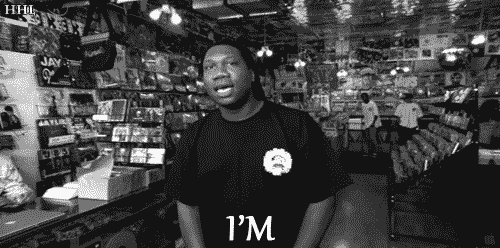 Hip-hop is defined and distinguished interchangeably with the word rap in the literature. In his paper Yo! Can ya flow?, Aaron Lighthouse (2004) defines "Hip Hop as a specific cultural group or youth arts movement, while rap is the musical expression of that social group."(pg.8) Michael Viega (2013) includes similar definitions in his dissertation, Loving me and my butterfly wings, derived from artist Krs-One but also included a spiritual element that defines hip hop as an entity. It defines hiphop "the spiritual and creative force from which Hip Hop was born.
"(Hiphop is) our unique Spirit, our unique collective consciousness, the creative force behind Hip Hop's elements".
Going further, KRS-One suggests that Hiphop is the incarnation of "GOD; the Great Spirit, the Great Event" who speaks through the aesthetic elements of Hip Hop, providing hope to those living in an oppressed, depressed, and marginalized state."(pg. 2) Stephens and Wright used the term rap and define it as "a complex performance genre in which artists from lower and middle class backgrounds, different ethnicities, races, nationalities, and communities, combined politically conscious poetry with collages of musical beats that spoke, simultaneously, in opposition to the macro societal structure." (pg. 24) Hip hop is dated back to the 1970's and is written to have originated in Bronx County New York introduced by Jamaican and other caribean immigrants.
Literature Search
Research was conducted using search phrases qualitative research "creative writing" therapy, aesthetic methods of qualitative representation, expressive writing, "creative writing" counseling, expressive arts therapy, expressive techniques, projective techniques, motivation research, and qualitative studies using expressive arts therapy with adolescents on the google scholar search engine. A combined search was then performed between the google scholar search engine and the IUCAT library database within the The Arts in Psychotherapy journal to locate specific resource materials.
Findings
During the research process a variety of reoccuring themes appeared and became relevant in regards to the subject. The themes emerging were why hip hop is important in expressive arts, using rap narratives as a data source, therapeutic uses for expressive arts, data analysis methods, therapeutic results, limitations of study. Sources were written in a qualitative method.
Importance of Hip-Hop
A quote from poet Saul Williams in Lightstone's work examplifies the reasoning and importance of hip-hop in expressive art therapy. It is "We can say what makes it hip-hop is this black, urban experience da-da-da. But no! Hip-hop is no longer that. I mean, hip-hop has existed in Japan for at least 10 years—has existed where there are no African American experiences. So what is hip-hop?"(pg.7) Veiga states that his using hip-hop with his research participants was just a matter of their cultural ethos. Rap music is attributed to specifically challenging social alienation and oppression Evidence review (Daykin, Moriarty, Viggiani, & Pilkington, 2011).
Using rap narratives as a data source
Researchers working within the field of expressive arts have taking strides by creating qualitative data from songs created with research participants. Viega records a young woman's lyrics from a song titled Numb.
Verse 2
I've become accustomed
To this numbness
My heart no longer sings
My eyes no longer shine
Chorus
You too my heart
And ripped it part
You made it hard
So hard…
For me to trust again (Viega,pg. 147)
Lighthouse also conducted his study using a similar method and listed lyrics from participants. One participant called Faisal raps,
Or bettah yet once because I realize
That my life can be done at any time
And I hope that my sin will be my last
But that's why I always used to hear the shotty15 blast
In the night
But now I gots to keep things right (Lightstone, pg. 87)
Stephens writes "Despite rap's tremendous impact on popular culture over the past twenty years, certain social scientific communities, specifically sociology, have neglected to fully utilize the data presented them by artists who produce first hand accounts of urban street life."(pg.24) The use of hip-hop as narratives for qualitative research could potentially be a rich data source and access to a variety of personalities. Viega pens an emotionally evocative statement about the lyrics from his participants, "These songs reveal the challenges and inner lives of adolescents who have suffered abuse and trauma; within the aesthetic components of a song, one can hear the cries of an abused child, the angry screams that result from experiencing violence first-hand, and the dystopian soundscapes of harsh inner-city environments. Concurrently, one can hear the hopes, dreams, and wistful emotions that are within every adolescent, although these sounds are more distant and difficult to hear due to a disruption in their development."(Viega, pgs 3-4) These examples of self expression give reason for their inclusion into the therapeutic process.
Therapeutic uses for expressive arts
Viega's list of uses for expressive arts reads 1) Attaining the ability to self heal and self organize 2) Empowerment and prosocial involvement. 3) Positive ideas can be generated and spread on the micro, meso, exo, and macro systems and can be a community healing process. Cultural engagement and discourse. 5) Client growth and development throughout the process of music creation.(pg.18)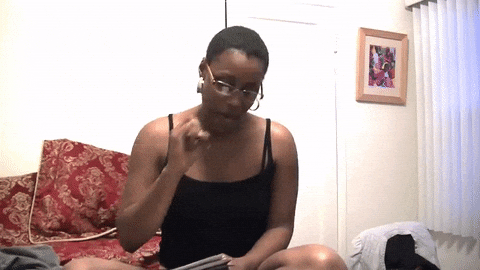 Lighthouse includes an example of the growth processes of a young boy and girl in his group. He remarks that their operations within the expressive arts are also functioning within five of the eleven therapeutic factors of group psychotherapy. He explains their roles, 1) By singing about her own pain in the first person plural Tami was emphasizing the factor universality, letting Sam know that everyone carries emotional wounds and the repercussions of early traumas. 2) By constantly singing to the other group members that keeping a positive attitude was the key to moving on to a better place in life, and by performing spoken word about her plans to go back to school and become a nurse (example not shown), Tami was emphasizing the therapeutic factor instillation of hope. 3) Tami's explicit acceptance and understanding of Sam despite his verbal aggression toward her conveyed altruism. 4) Tami's interactions became a trigger for Sam's anger and discomfort and he almost left the room. Tami convinced him to stay in the session and staying allowed him to learn more about how his interactions could be hurtful to others. This emphasized the therapeutic factor development of socializing techniques. 5) Not only did Sam stay, but by his fourth improvisation in that session, he began to shed some of his verbal machismo armor to explicitly sing about his own emotional pain thus potentially achieving authenticity and catharsis.(Lightstone, pg78)
The role that expressive arts can play is vast. Counselors have applied it for use with cancer patients addressing grief and mortality to infants coaching emotional release. Expressive arts are also being used to help inmates in correctional and juvenile facilities.
Loewy reports on uses of music therapy in the pre-linguistic stages with traumatized infants that have become non-vocal. (Loewy, 2004) Her 2004 article Integrating Music, Language and the Voice in Music Therapy details the use of music therapy in a range of ways with pre-linguistic, developmental, and recovery stage problems. Daykin et al. wrote Evidence review: Music making with young offenders and young people at risk of offending to examine the programs already in effect that are geared toward preventative and rehabilitative uses of expressive arts.
While rehabilitating incarcerated abused women Taylor and William (2004) used expressive arts progamming attempting to alter self image. One woman said,
"Music-in so many ways and in so many forms allows me to feel, allowed me to grow, and allows escape, laughter, tears, exercise, relaxation, stimulation, and dreams. It is a gift however it comes and always makes me feel real. Which is even better than good!" (pg.48) During the this program the woman participated in journaling and narratives as well. One of the ladies wrote a letter to her body
Dear Ms. Body,
I can't recall a time in my life that I have ever completely loved you. Maybe I did when I was little, before my memories start. I realize that you have brought me a lot of pleasure, but you have also brought me a lot of pain…
I think of all the sexual abuse you have suffered. I know it's not fair to blame you, but I can't help how I feel. I don't hate you all the time. I can see good things about you, but they are also reminders of bad things. Most of the time I can't bear to look at you… (Taylor & Williams, 2004, pg.50)
At the Community Abuse Prevention Services Agency, Elizabeth York (2005) worked with a similar demographic of women that had experience trauma. One participant named Colleen said,
"The first day brought tears to my eyes. The music reawakened my dreams. My friend says, 'A victim is a person without a voice.' As I sang, I found an inner desire to let my voice be heard. I wondered, 'Could I possibly find the courage to tell my story here? Would the telling help me rediscover who I am?' I felt so stuck, so abused. I don't want to be a victim anymore." (pg. 22)
With client's testimonies advocating and relating with the cathartic capabilities of expressive arts therapies, processing and reporting data is an important element to research.
Data analysis methods
In both Loving me and my butterfly wings and Yo! Can ya flow? researchers were using the recorded musical compositions of participants as sources of data. Both researchers separated songs by category based on song lyrical content and meaning. Viega separated his finding into three categories: songs that protect vulnerability, songs of abandonment, and songs of faith and love. However, Lightstone created nine completely separate categories. His were authenticity and emotional expression, rapper as critical theorist, battles, boasting, drugs, evidence of group process, spirituality, violence, and musical word play.
It is evident that subtle differences can lead a researchers into alternant realms of discovery. Viega worked with his participants in one-on-one sessions that only included individuals working on the song being recorded. Lightstone's work was done in group sessions that allowed spectator participants. Both researchers used themes that they believed to be relevant to create their categories. Through their understanding these researchers provided an analytical understanding of data that was presented by their participants. However, both researchers present the fact that their interpretation could be a possible limitation of their research.
Limitations of study
Lighthouse and Viega realized that their interpretation of the data could be perceived differently by their participants and readers. Viega remarked that what the song expresses for the songwriter and exploring the therapeutic process of songwriting for the songwriter were limitations. Stephens and Wright wrote, "The most glaring limitation to the use of rap music as sociological scholarship is the difficulty in deciphering which rap artists are truly depicting the real life conditions of some urban residents. This is a methodological problem, one of trusting your data source, that many qualitative researchers have encountered when conducting interviews." (Stephens & Wright II, 2000, pg.16) Lighthouse commented on the long process of data analysis and it reminds that there will be limitations in all areas of study.
Implications
Researchers working in the expressive arts have reported results working with a variety of populations. Research has found that expressive arts has aided with attachment, cognition, and emotional development. The areas and uses of expressive arts are still being explored and patential integrations of new technologies are being attempted. The possibilities of expressive arts is growing with the imagination of practitioners.
Conclusion
This paper was a review of literature on expressive arts therapy. Key terms from the literature was defined to aid the reader. A brief description of the literature search was provided for reference. An examination of why hip hop is important, rap narratives as data sources, therapeutic uses, data analysis methods, and limitations was formed from the emerging themes of the literature reviewed. The conclusion of this paper was a detail of the implications of the data and an information review.
Bibliography
Daykin, N., Moriarty, Y., Viggiani, N. d., & Pilkington, P. (2011). Evidence review: Music making with young offenders and young people at risk of offending. Bristol: Youth Music.
Lightstone, A. J. (2004). Yo! Can ya flow?: A qualitative study of Hip Hop aesthetics and. Retrieved February 26, 2014, from http://www.soundeffects.wlu.ca/soundeffects/researchlibrary/Aaron.pdf
Loewy, J. (2004). Integrating Music, Language and the Voice in Music Therapy. Voices: A World Forum for Music Therapy, 4(1).
Mitchell, D. (2013, May 14). Expressive Arts Therapy . Retrieved from Therapy: http://www.goodtherapy.org/expressive-arts-therapy.html
Smeijsters, H., & Cleven, G. (2006). The treatment of aggression using arts therapies in forensic psychiatry: Results of a qualitative inquiry. The Arts in Psychotherapy, 33(1), 37-58.
Stephens, R. J., & Wright II, E. (2000). Beyond bitches, niggers, and ho's: some suggestions for including rap music as a qualitative data source. Race & Society, 3(1), 23-40.
Taylor, J. Y., & Williams, R. (2004). Narrative Art and Incarcerated Abused Women. Art Education, 57(2), 46-52.
Viega, M. (2013). Loving me and my butterfly wings: A study of hip-hop songs. Retrieved February 25, 2014, from http://media.proquest.com/media/pq/classic/doc/2898623731/fmt/ai/rep/NPDF?_s=IFK3jovDj1dUPSze04IJ5iuS8io%3D
York, E. (2005). Finding voice: Using music to heal the wounds of domestic abuse . Logan, Utah, United States.