7 New Year's Day Traditions & Superstitions
At last! The last day of 2018 has arrived. Numerology speaking "2018" was the year to conquer challenges, chaos, and pain for the better of humanity as we progress into a new era. The Bible says: "Truly, I say to you, this generation will not pass away until all these things take place" MATTHEW 24:34.
In China, 2018 The Year of the Dog wanted to bring more grounded-ness and stability to our lives. During the Year of the Dog it was important to show tolerance and empathy to others in order to restore karmic balance amongst ourselves and society.
It all makes so much sense! Mind Blown.
Nonetheless, with 2019 literally knocking on the door there are plenty of cool New Years Day traditions/superstitions encouraging a positive new start. May the lessons turn into blessings.
New Years Day Traditions/Superstitions:
* Kiss Someone at Midnight. Kissing a partner at the strike of midnight sets the pace for warm bonds in the new year. Not kissing someone leads to loneliness and coldness. So does this mean kiss a stranger? Yikes. (English/German)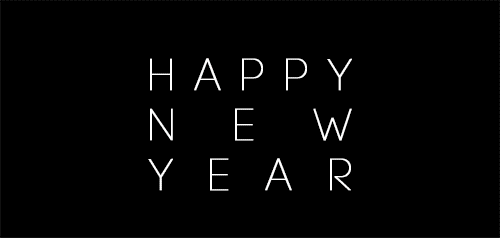 * Carry an empty suitcase around the block or in a room at midnight if you wish to travel more in the upcoming year. You can also sit a suitcase by the door to increase adventurous nomadic behavior. (Latin America)
* Eat 12 grapes at midnight to signify luck over the next 12 months. Seedless green grapes are the preferred style of choice. Next, divide the grapes into groups of 12 for each guest. Once midnight comes eat the grapes within the first 12 seconds. Add a chime for extra pizzazz. Eating a grape before midnight is said to bring bad luck. (Spain)
* Eat Cornbread, Black-Eyed Peas and Cabbage/Collard Greens for prosperity. The color of the cornbread represents gold. The color of the cabbage/collard greens represents paper money. The black-eyed peas represents coins, luck, mysteriousness, and financial good fortune from it's swelling while cooking. (Southern Region of North America)
* Create Noise to ward of darkness and evil spirits. Fireworks, church bells, chimes, party horns, drums and gun shots are some of the more common noise makers used at midnight. (China, North America, Thailand)
* Do Not Clean on New Years Day. Cleaning on New Years Day means your sweeping away the good fortune to come. This means relax, let those dirty dishes sit. Either do them before midnight or on January 2nd. No laundry either. Doing laundry on New Years Day could cause death to a family member and wash away good luck. (Miscellaneous)
* Open All Doors and Windows to Welcome the New Year in. Say goodbye to the passing year and hello to a brighter future. Let that fresh air in. (Miscellaneous)
Resources:
http://www.alamongordo.com/what-does-the-bible-say-about-2018/
https://www.almanac.com/content/new-years-traditions-around-world
https://www.cnn.com/travel/article/new-years-food-traditions/index.html
https://www.karmaweather.com/2018-year-of-the-earth-dog/
Snopes.com
https://www.wideopeneats.com/the-lucky-southern-supper-traditions-on-new-years-day/
#newyears #newyearsday #meaning #Tradition #superstitions #worldwide #china #spain #latinamerica