January 2018, the State Administration of Press, Publication, Radio, Film and Television of the People's Republic of China (SAPPRFT) prohibited the hip-hop lifestyle and face tattoos from China's mainstream media platforms.
According to Times.com, SAPPRFT created four (4) basic standards:
Absolutely do not use actors whose heart and morality are not aligned with the party and whose morality is not noble

Absolutely do not use actors who are tasteless, vulgar and obscene

Absolutely do not use actors whose ideological level is low and have no class

Absolutely do not use actors with stains, scandals and problematic moral integrity
SAPPRFT: "specifically requires that programs should not feature actors with tattoos [or depict] hip hop culture, sub-culture (non-mainstream culture) and dispirited culture (decadent culture)".
The ancient morality and traditions of China are evident in their governmental polices. The Old World country is the creator of Taoism and Confucianism, paper, the compass, tea, guns and gunpowder, decimal numbers, umbrellas, etc. The Dynasty Eras were not playing around! That being said, it's no surprise hip-hop pushed China's cultural boundaries. Could you imagine rapper Nelly's Tip-Drill music video airing in China? Yikes!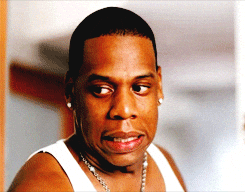 Apparently, hip-hop started gaining traction slowly over the years but around June 2017 it officially hit China's mainstream media platforms with competition TV show, The Rap of China (similar to the Voice). The reality television show exposed the vulgar behavior in hip-hop including cursing, gangster lyrics, and violence. According to HypeBeast.com, The Rap of China reached 100 million views in four hours when its first episode aired and reportedly accumulated 1.3 billion views in a little over a month.
Popular upcoming rap artists such as GAI (Real Name: Zhou Yan- Winner of The Rap of China) and VaVa (Real Name: Mao Yangi- Contestant on The Rap of China) were both removed from China's television networks. Other newcomers were also forced by government officials to take down their YouTube channels. Check out Fat Shady, a popular China raised rap artist:
Yes, China does have a rich culture centered around high morality and respect. However, it is important to note that China (like any populous society) does indeed have organized crime and violence. No society is perfect (no matter how badly they would like to blame Black culture). Some of the artist come from areas with high criminal rates. For example, GAI (Real Name: Zhou Yan - the Winner of The Rap of China), committed a gang-related stabbing on a peer during his teenage years.
I adore hip-hop, I truly do. I love the rhythm of the beat, the variation in vocal styles, but most of all the cultural comfort it offers. Though, I must admit this new wave of rappers and artists have me a little concern. Their style seems forced and non-original (coming from a Band Geek). I honestly have the hardest time distinguishing Lil Yachty from Lil Uzi Vert. Meaningless face tattoos, the promotion of addictive drugs (i.e. Percocets), social media trolling, and overall recklessness seems to be the contemporary trend heard in today's modern rap (not hip-hop) lyrics.
Honestly, I understand where China is coming from. Imagine the health of our minds if we were not constantly influenced by the raunchy, less poetic side of hip-hop (booty shots). Maybe if China was originally introduced to the conscious side of hip-hop or artists such as Mos Def, OutKast, Common, heck even TuPac, the modest country would have been more perceptive of the beautiful genre hip-hop indeed can be.
Resources
Times.com
XXL.com
Penn State University
HypeBeast.com
YouTube.com
HuffingtonPost.com
#HipHop #China #Banned #Media #Social #Platforms #Ancient #Tradition #Traditional #Modest #Morality