"The Climate Change": A Theoretical Solution Lowering Expulsions & Suspensions in Indi
*2015 IUPUI IDEAS SOLVING SOCIAL AND ECONOMIC CHALLENGES (ISSEC) Pitch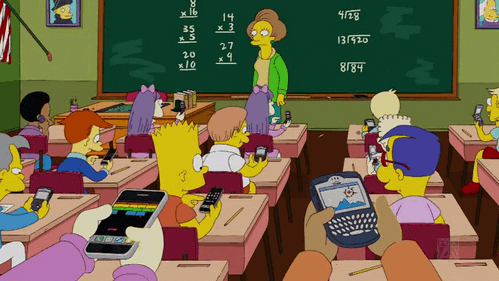 When the public hears the term "climate change" they imagine the Earth facing extreme weather. However, I will be discussing a change of social experience within the education system.
As we enter a new era, the race for academic success has never been more competitive.Throughout the nation, including Indianapolis, schools are promote challenging curriculum for college readiness many with a heavy concentration in the hard sciences such as math, physics, chemistry, and biology. It is even strongly backed in school's philosophies and mission statements. However, academic achievement is not solely gained in the classroom.
------------------------------------------------------------------------------------------------------------------------------------------------------------------------------------
Over the past four years I have had the opportunity to work within many local schools throughout the Indianapolis area at the private and urban level. It has taught me that social aspect student's face in the educational realm is very critical. It teaches how to begin dealing with conflict and diversity that is both positive and negative in an effective manner.
In Indiana 76 charter schools are failing, but not due to testing alone. The schools face behavioral issues and an unbalanced school climate.The school climate refers to the quality and character of a school. It embodies the ethical, social, emotional, and civic standards within the school. In past years Indiana has consistently been ranked top in the nation for the most expulsions and 9th for suspensions.
Currently, the state of Indiana suggest the Positive Behavior Support ideology. It is a three-tier approach that offers results without actions plans. It is not supported by a state-wide initiative, making it more difficult to push PBS agenda. It has been installed since about 2004, but it along with other school climate cleanup attempts have only had a 20% success rate in 2013 with the hope of improving to 40% by the end of 2015.
The Climate Change is a 4-tier process that promotes a change of action when dealing with a school's climate affairs in a positive and effective manner. It offers the ability to have community support, a more just discipline action, along with school wide collaboration and togetherness. It is also cost efficient, only needing time and effort.
Purpose: To begin discovering what issues exist within the school and to lead a discussion accordingly.
● Administer a School-Wide Climate Survey
● Compose a committee of diverse members throughout the school
● Decode the survey to discover top issues
● Arrange a school-wide discussion surrounding the main issues
Purpose: Install programs for additional social support to encourage social bonding.
● Girls Inc.
● John H. Boner Community Center
● Peace Learning Center
● Retreats
● Convocations
Purpose: To resolve conflict in a positive manner.
● Restorative Justice
● Circles
● Community Service
Purpose: To create a unified value system within the school.
● Develop a School Code of Ethics that targets the social standards
What is a School Code of Ethics?
A School Climate Codes of Ethics should be implemented in order to ensure safety and healthy development when dealing with the values and social expectations of the institute's embodiment, even when involved in conflict. Many schools do not mention their school climate, let alone the ethics it expects to be held.
The Solution School climate is based on patterns of students', parents' and school personnel's experience of school life and reflects norms, goals, values, interpersonal relationships, teaching and learning practices, and organizational structures. By creating a School Climate Code of Ethics local schools can pledge to the promises set forth.
Example: I promise to try understanding the differences and capabilities of those within my school.
Taking the pledge would be the first step in improving the social atmosphere. It would be expected to be followed by students and school officials. It would allow a gain in mutual understanding and expectations between the parties. The amount of verbal outbursts and physical strength used as vessels to express frustration could decrease.
The adoption of the Code of Ethics could improve teamwork, school's vision, self-discipline, and a cohesive understanding throughout the body. The cost would free, with the petition being created through Change.com.
If a school wanted to take it a step further the installation of enrichment programs such as Girls Inc. or school wide based team activities could be achieved to promote healthy mindedness and behavior from peer to peer or peer to staff. From here the final step would be to introduce the Dignity Act to local schools.
The Dignity for All Students Act (The Dignity Act) was passed by the New York State Education Department in 2010, effective July 2012, and amended July 2013. The act seeks to provide the State's students with a safe and supportive environment free from discrimination, intimidation, taunting, harassment, and bullying on school property, a school bus and/or at a school function.
The School Climate Code of Ethics along with the Dignity for All Students Act would allow for growth when dealing with diversity in the academic sphere.
Target Audience
The pledge of the School Climate Code of Ethics and adoption of the Dignity for All Students Act would be useful for any arena dealing with children in the social atmosphere including schools, after school clubs and/ or programs, and even in the homeschool environment. Those from the superintendent to a social worker could find them useful because conflict is inevitable and needs to be handled in a respectful manner to maintain a positive reputation for a schools climate.
*revising soon
#theclimatechange #2015IUPUIIDEASSOLVINGSOCIALANDECONOMICCHAL #Indiana #publicschools #charterschools #suspensionrates